Daf Yomi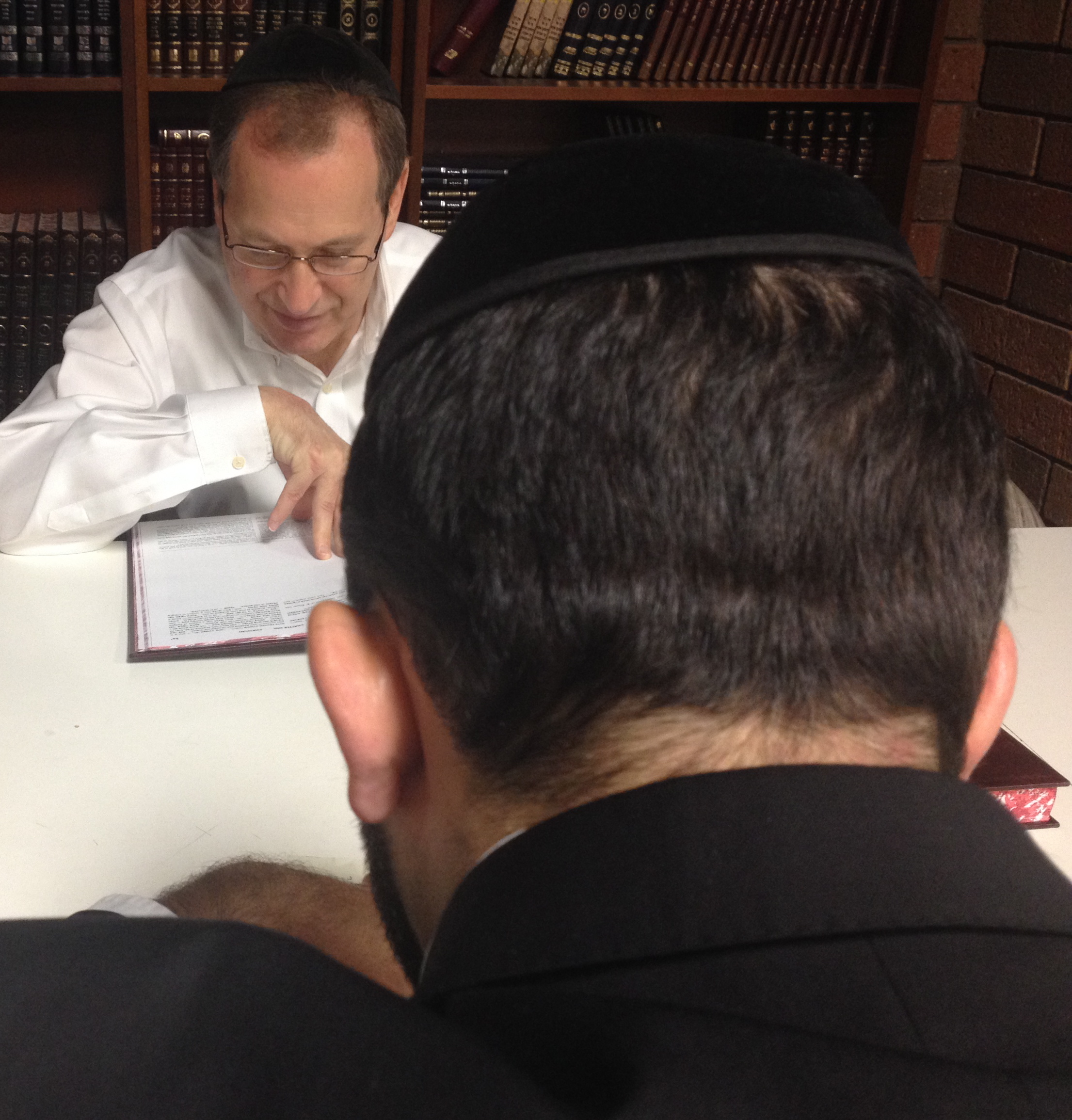 Daf Yomi is the international program of study of one page of Talmud every day that leads to a Siyum HaShas
every 7 1/2 years.
Ahavas Torah has been home to Daf Yomi study under R' Chaim Zimmerman's inspired leadership since August 2012. We began cycle #14 in January 2020 with an additional evening shiur, led by Rabbi Shalom Zagelbaum. Together, shul members have completed many tractates.
Morning Shiur
with R' Chaim Zimmerman
at Ahavas Torah - meets
one hour before Shacharis

Mon-Fri 5:30-6:25 AM
(5:15 AM in Summer)
Shabbos 7:30-8:25 AM
(7:15 AM in Summer)

Sundays 7:00 - 8:00 AM
Evening Shiur
with Rabbi Shalom Zagelbaum
Sunday - Thursday
follows the 9:00 PM Maariv
meets at Ahavas Torah
Leil Shabbos and
Motzai Shabbos 9:30 PM
meets at private residence
(Email for address)
NOTE: Times/Locations subject to change. Always confirm with the teacher.
Sun, January 23 2022
21 Shevat 5782
Use of the Internet includes both spiritual and social dangers. Consult with your Rabbi and friends about what computer, handheld device, filter and/or accountability software is best for the adults and children in your family.

The Technology Awareness Group (TAG) can be a further source of assistance. Contact Rabbi Tesser at the Arizona TAG office at 480.369.5988 (no texts please).
The Eruv is Up!
Updated for Shabbos
Web Site: arizonaeruv.org
Email: info@arizonaeruv.org
Upcoming Shabbos Times
Friday, Jan 21st

Mincha

5:30 PM

Candles

5:30 PM

Sunset

5:48 PM

Daf Yomi (private home)

9:30 PM

Shabbos, Jan 22nd

Daf Yomi

7:30 AM

Nesivos Shalom

8:00 AM

Shacharis

8:30 AM

Shabbos Groups for Kids

9:30 AM

Latest Shema

10:04 AM

Kiddush

Scholar-in-Residence
Rabbi Dovid Heber
"Halachic Living in the Arctic,
Across the International
Date Line, and in Outer Space"
after
Kiddush

Rav Hirsch

on break

Scholar-in-Residence
Rabbi Dovid Heber
"Curious Laws of
Sheva Brachos
and Wedding Bloopers"

4:30 PM

Mishna Club for Boys

4:30 PM

Mincha/Sh Seudos

5:10 PM

Maariv/Havdala

6:31 PM

R. Tam

7:01 PM

Dor L'Dor

7:15 PM

Daf Yomi (private home)

9:30 PM
Zmanim in Scottsdale
Alos Hashachar
6:12am
Earliest Tallis
6:40am
Netz (Sunrise)
7:30am
Latest Shema
10:04am
Zman Tefillah
10:56am
Chatzos (Midday)
12:40pm
Mincha Gedola
1:06pm
Mincha Ketana
3:41pm
Plag HaMincha
4:46pm
Shkiah (Sunset)
5:50pm
Tzais Hakochavim
6:29pm
More >>
Ahavas Torah:
The Scottsdale Torah Center
13402 N Scottsdale Rd #B140-150
Scottsdale, Arizona 85254
Phone 480.467.4593
Email office@ahavastorah.org
Support Ahavas Torah
Click here to support Ahavas Torah every time you shop through Amazon. Select "Scottsdale Torah Center" as the beneficiary, and "AmazonSmile" will donate a % of your eligible purchases back to the shul whenever you shop through this link.
This web site has been enhanced by the photographic contributions of Jacky Sebag and Gershon Fiedler.
Sun, January 23 2022 21 Shevat 5782