Schechter Daf Yomi
Daf Yomi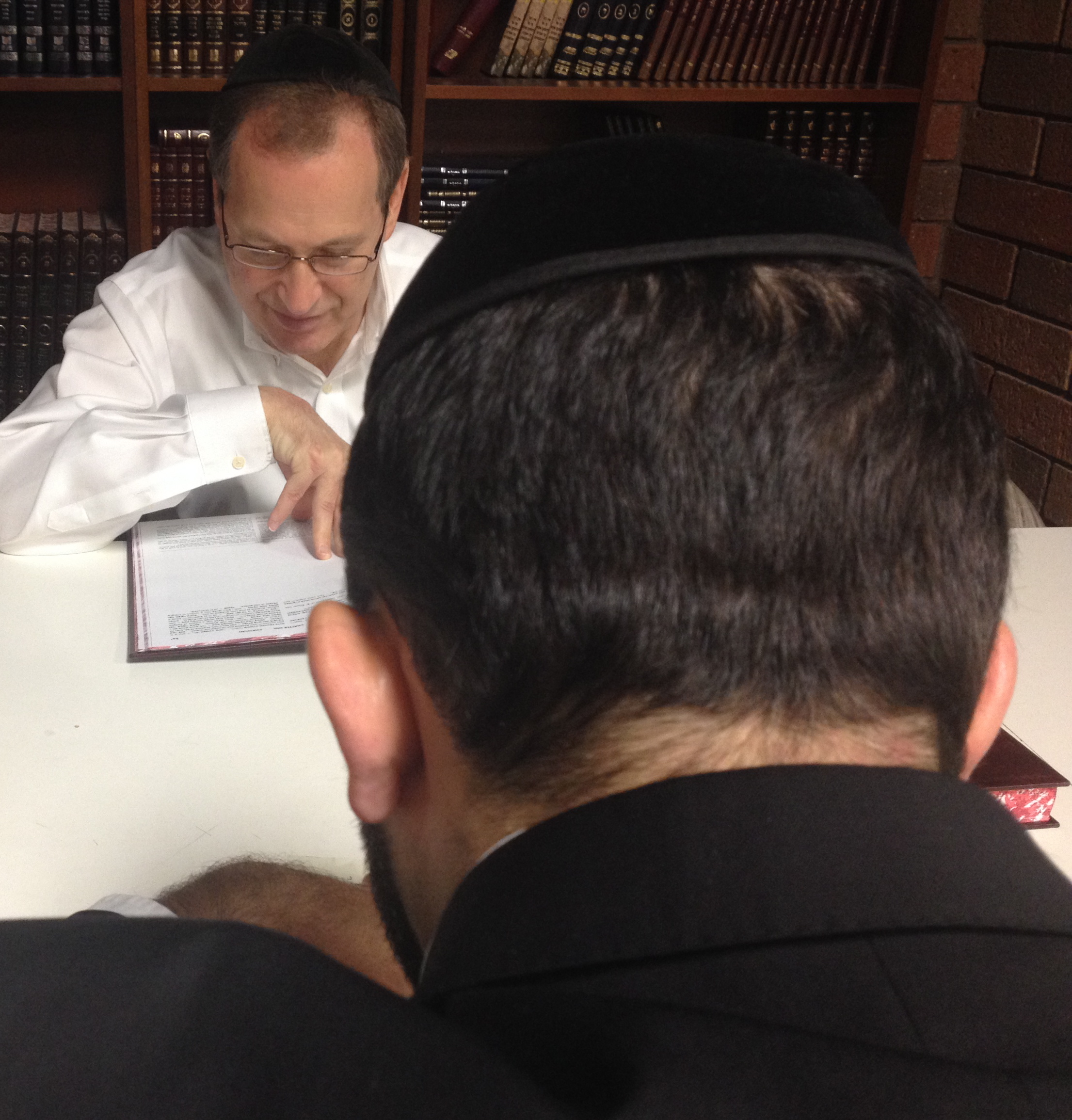 Daf Yomi is the international program of study of one page of Talmud every day that leads to a Siyum HaShas
every 7 1/2 years.
Ahavas Torah has been home to Daf Yomi study under R' Chaim Zimmerman's inspired leadership since August 2012. We began cycle #14 in January 2020. Together, shul members have completed many tractates.
Sun, October 1 2023
16 Tishrei 5784
Use of the Internet includes both spiritual and social dangers. Consult with your Rabbi and friends about what computer, handheld device, filter and/or accountability software is best for the adults and children in your family.

The Technology Awareness Group (TAG) can be a further source of assistance. Contact Rabbi Tesser at the Arizona TAG office at 480.369.5988 (no texts please).
Upcoming Yom Tov Times
Yom Tov Sukkos
Friday, Sept 29th

Mincha

5:55 PM

Candles

5:56 PM

Sunset

6:14 PM

Kiddush After

6:56 PM

Shabbos, Sept 30th

Nesivos

Shalom

8:00 AM

Shacharis

8:30 AM

Latest Shema (M"A)

8:43 AM

Latest Shema (Gr"a)

9:19 AM

Mincha/Shiur/Maariv

5:35 PM

Candlelighting 2nd Night

after

7:06 PM

R. Tam

7:26 PM

Sunday, Oct 1st

Nesivos

Shalom

8:00 AM

Shacharis

8:30 AM

Latest Shema (M"A)

8:43 AM

Latest Shema (Gr"a)

9:19 AM

Mincha & Shiur

5:55 PM

Maariv & Havdala

6:55 PM
Zmanim in Scottsdale
Alos Hashachar
5:08am
Earliest Tallis
5:32am
Netz (Sunrise)
6:22am
Latest Shema
9:19am
Zman Tefillah
10:19am
Chatzos (Midday)
12:17pm
Mincha Gedola
12:47pm
Mincha Ketana
3:44pm
Plag HaMincha
4:58pm
Shkiah (Sunset)
6:12pm
Havdalah
6:55pm
Tzais Hakochavim
6:49pm
More >>
Ahavas Torah:
The Scottsdale Torah Center
13402 N Scottsdale Rd #B140-150
Scottsdale, Arizona 85254
Phone 480.467.4593
Email office@ahavastorah.org
Sun, October 1 2023 16 Tishrei 5784