Schechter Daf Yomi
Schechter Daf Yomi
With Gratitude to Hashem,
we are proud to announce the dedication of the
Rabbi Philip Herbert Schechter z"l
Daf Yomi Shiur
L'zecher Nishmas HaRav Chaim Ephraim ben HaRav Yisrael Zev z"l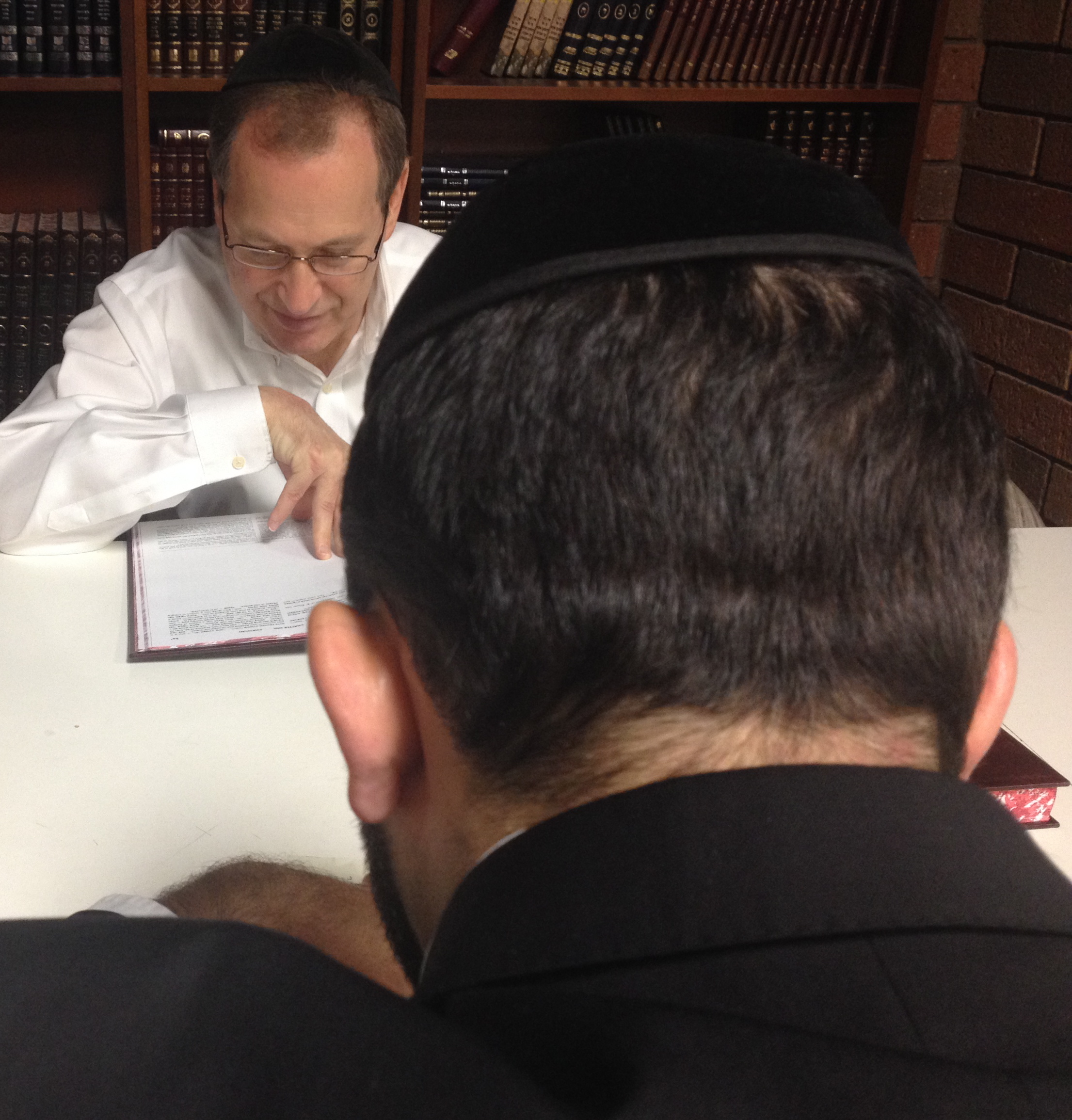 Daf Yomi is the international program of study of one page of Talmud everyday that leads to a Siyum HaShas every seven and a half years.
Ahavas Torah has been home to Daf Yomi study since the new cycle began in August 2012. Together, shul members have completed many tractates.
The Rabbi Philip Herbert Schechter z"l Daf Yomi Shiur has been made possible through the generosity of
Mrs. Estelle Schechter and
Mr. Jay & Mrs. Debbie Schechter and family
Rabbi Schechter z"l was a distinguished talmid chacham and leader in the Jewish community of Brooklyn, NY until his petira, and the learning in his name will be a great merit to his legacy of Talmud and Chumash teaching and of increased mitzvah observance.
Together with their mother Mrs. Estelle Schechter, Professor Jay & Mrs. Debbie Schechter are well known supporters of Torah projects throughout the Phoenix community. Daf Yomi is a special part of their lives as Professor Schechter completed the entire Talmud this past cycle.
The Rabbi Philip Herbert Schechter Daf Yomi meets Sunday through Friday one hour before Shacharis, and on Shabbos afternoons one hour before Mincha.
Wed, March 20 2019
13 Adar II 5779
Use of the Internet includes both spiritual and social dangers. Consult with your Rabbi and friends about what computer, handheld device, filter and/or accountability software is best for the adults and children in your family.
The Eruv is Up
Updated for Shabbos
Web Site: arizonaeruv.org
Email: info@arizonaeruv.org
Upcoming Shabbos Times
Shabbos Vayikra - Zachor
| | |
| --- | --- |
| Erev Shabbos Mincha | 6:15 PM |
| Candle Lighting | 6:17 PM |
| Sunset | 6:35 PM |
| Daf Yomi | 7:30 AM |
| Nesivos Shalom Shiur | 8:00 AM |
| Shacharis | 8:30 AM |
| Shema | 9:36 AM |
| R. Hirsch Shiur | 5:25 PM |
| Mincha | 5:55 PM |
| Havdala | 7:18 PM |
| Rabeinu Tam | 7:48 PM |
Please note pending schedule change:
Shacharis on Shabbos and Yom Tov will begin at 8:15 AM in May, June and July in order to say Shema before its latest time.
Zmanim in Scottsdale
Alos Hashachar
5:18a
Earliest Tallis
5:42a
Netz (Sunrise)
6:32a
Latest Shema
9:33a
Zman Tefillah
10:34a
Chatzos (Midday)
12:36p
Mincha Gedola
1:06p
Mincha Ketana
4:08p
Plag HaMincha
5:24p
Shkiah (Sunset)
6:39p
Tzais Hakochavim
7:16p
More >>
Ahavas Torah:
The Scottsdale Torah Center
13402 N Scottsdale Rd #B140-150
Scottsdale, Arizona 85254
Phone 480.467.4593
Email office@ahavastorah.org
This web site has been enhanced by the photographic contributions of Jacky Sebag and Gershon Fiedler.
Wed, March 20 2019 13 Adar II 5779