Shabbos Davening
Shabbos at Ahavas Torah
Every Shabbos at Ahavas Torah is an uplifting and welcoming experience, including moving tefilos/prayers, inspiring divrei Torah, informative classes, home hospitality, children's programming, tasty Kiddushes, and unforgettable Shalosh Seudos.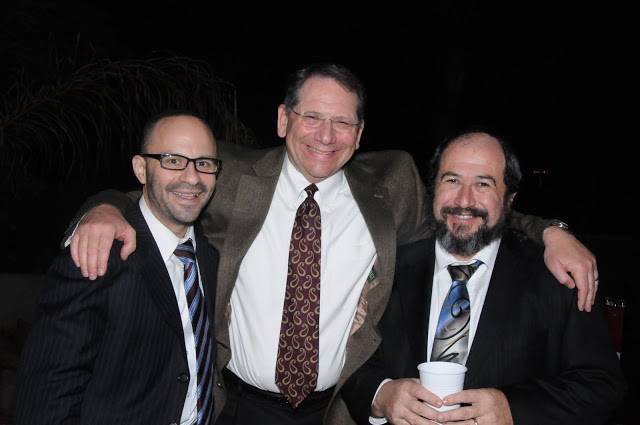 The regular Shabbos schedule is:
Mincha

20 minutes before Sunset
Kabbalas Shabbos & Maariv
Nesivos Shalom

class

8:00 AM
Daf Yomi
class One Hour Before Mincha
Rabbi's
class 30 min. Before Mincha
Mincha

35 min. Before Sunset
Shalosh Seudos
Maariv

42-50 minutes after Sunset
Havdala
Our Shabbos learning also includes a Friday night D'var Halacha by Rabbi Glazer, Shabbos morning Drasha/Sermon by Rabbi Shoshan, and Divrei Torah by Rabbi Shoshan at our Community Shalosh Seudos every Shabbos afternoon.
From October through early January, Ahavas Torah partners with other shuls and educational institutions to create Father & Children Learning on Motzai Shabbos.
Fri, May 24 2019
19 Iyyar 5779
Use of the Internet includes both spiritual and social dangers. Consult with your Rabbi and friends about what computer, handheld device, filter and/or accountability software is best for the adults and children in your family.
The Eruv is Up
Updated for Shabbos
Web Site: arizonaeruv.org
Email: info@arizonaeruv.org
Upcoming Shabbos Times
Parshas Behar -
| | |
| --- | --- |
| Mincha/Kabbalas Shabbos | 6:55 PM |
| Candle Lighting* | 7:09 PM |
| Sunset | 7:27 PM |
| Nesivos Shalom | 7:45 AM |
| Shacharis | 8:15 AM |
| Latest Shema | 8:53 AM |
| R. Hirsch Shiur | 6:15 PM |
| Mincha/Sh Seudos/Maariv | 6:45 PM |
| Havdala | 8:10 PM |
| R. Tam | 8:40 PM |
*Please note:
Candle lighting time is 18 minutes before Sunset, but those who daven with Ahavas Torah should light before Lecha, Dodi, at approximately 7:20 pm.
Zmanim in Scottsdale
Alos Hashachar
3:55a
Earliest Tallis
4:32a
Netz (Sunrise)
5:22a
Latest Shema
8:53a
Zman Tefillah
10:04a
Chatzos (Midday)
12:25p
Mincha Gedola
1:00p
Mincha Ketana
4:31p
Plag HaMincha
6:00p
Candle Lighting
7:09p
Shkiah (Sunset)
7:28p
Tzais Hakochavim
8:10p
More >>
Ahavas Torah:
The Scottsdale Torah Center
13402 N Scottsdale Rd #B140-150
Scottsdale, Arizona 85254
Phone 480.467.4593
Email office@ahavastorah.org
Support Ahavas Torah
Click here to support Ahavas Torah every time you shop through Amazon. Select "Scottsdale Torah Center" as the beneficiary, and "AmazonSmile" will donate a % of your eligible purchases back to the shul whenever you shop through this link.
This web site has been enhanced by the photographic contributions of Jacky Sebag and Gershon Fiedler.
Fri, May 24 2019 19 Iyyar 5779